ART + HISTORY
Surprising, raw, experimental, and layered, yet familiar and thoughtful, Retro Suites Hotel is an astonishing array of eclectic elements. A stunning assembly of 8 heritage designated 19th century buildings; Retro embraces its rich history and has masterfully restored each building to beyond their original glory. Travel through time in our spaces; view new and old collaborating as Art Deco, modern, old world, pop, and contemporary styles blending together.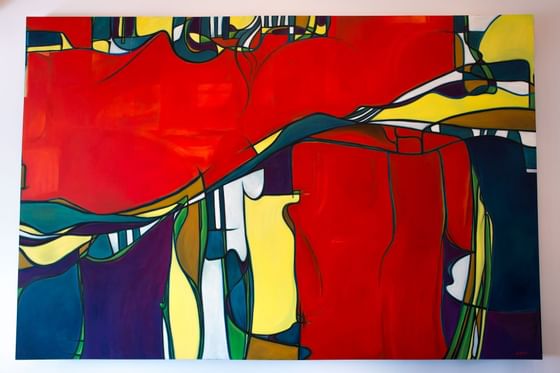 CVRM ORIGINAL ARTWORK
Established Canadian Artist, Cathy Van-Raay-Myers born in Ottawa, Ontario currently resides in Chatham-Kent.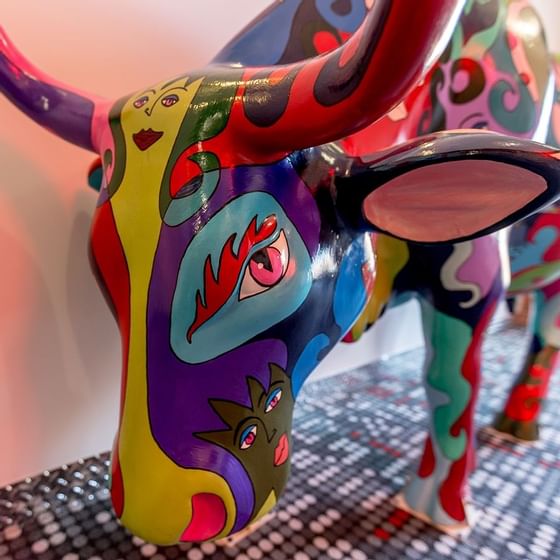 HAPPY PEOPLE COW
Originally from Venezuela, artist Sabrina Bianco design of the Happy People cow is meant to be a colorful representation of the smiles of the people of Texas.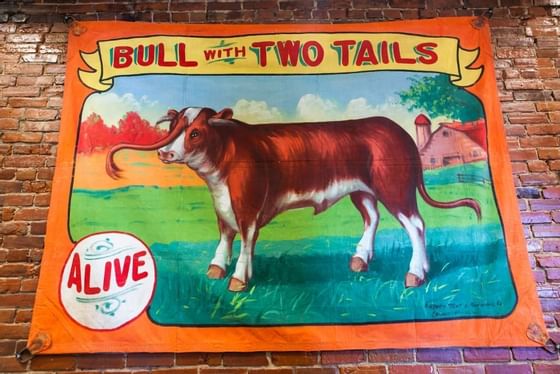 CARNIVAL BANNERS
These original carnival items are very difficult to find, and these particular examples are in wonderfully preserved condition.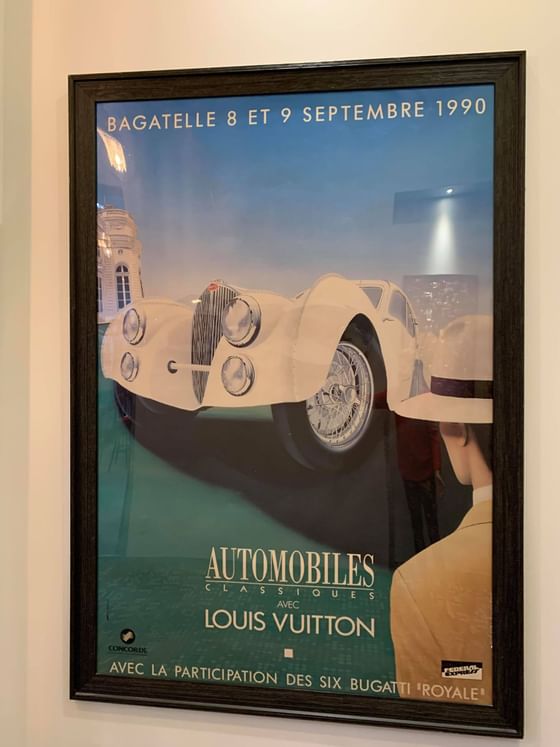 LOUIS VUITTON LITHOGRAPH
Louis Vuitton Original Bagettelle 8 Et 9 September 1990. A Journey Through Time - A tribute to Cassandre – Original Lithograph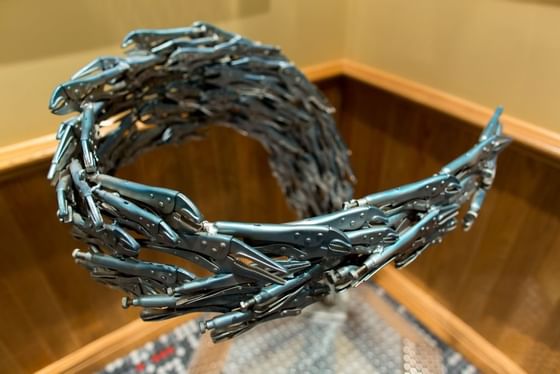 LEFT TURN
Custom created tool art by Clark Gordon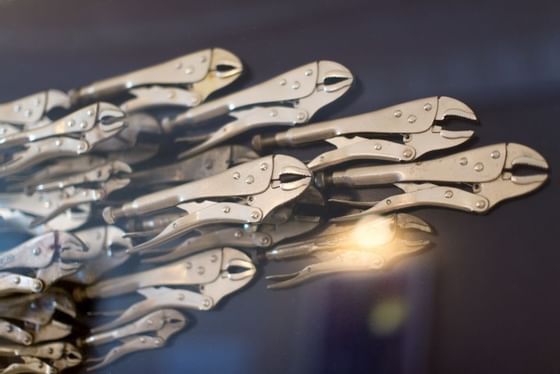 SCHOOL OF FISH
Custom created tool art by Clark Gordon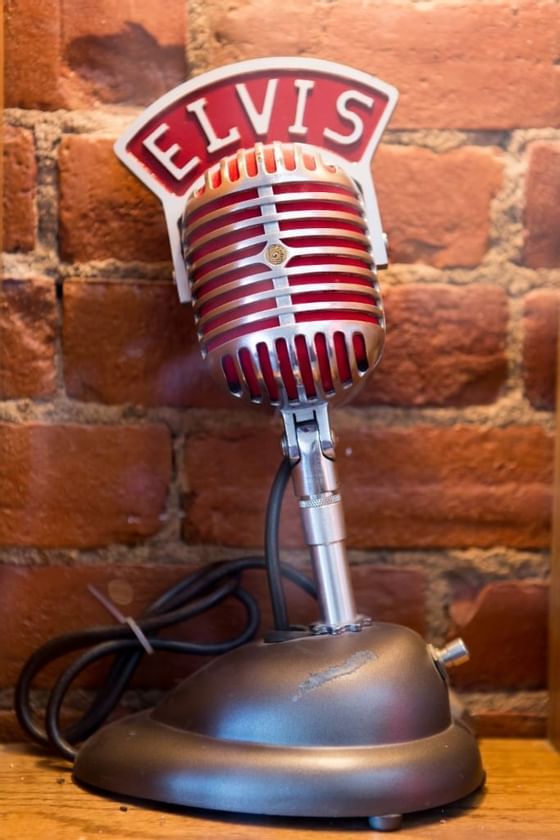 MICROPHONES
An epic collection of 1940s original radio and microphones from Southern California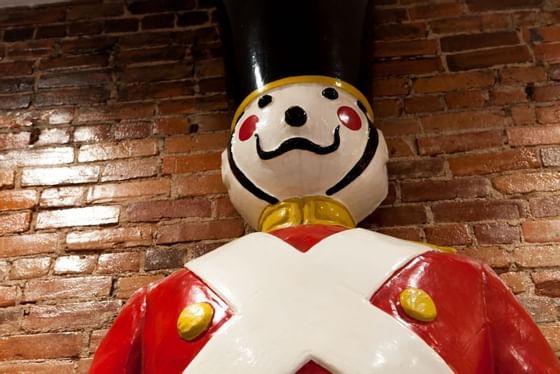 NUTCRACKERS
From F.A.O. Schwartz, New York City, each with arms at their sides with a 'familiar' painted face, hat, red jacket and white slacks.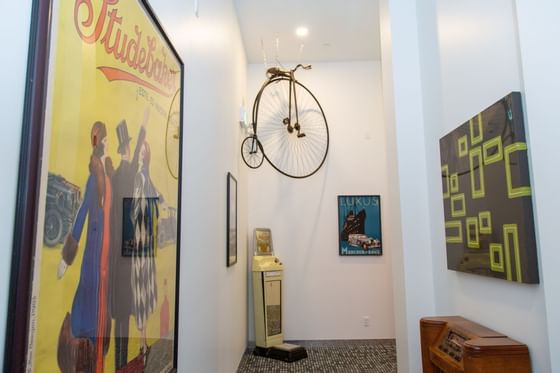 PENNY- FARTHING BICYCLE
The original penny-farthing, also known as a high wheel, high wheeler or ordinary, was the first machine to be called a "bicycle". It was popular in the 1870s and 1880s with its large front wheel providing high speed and comfort.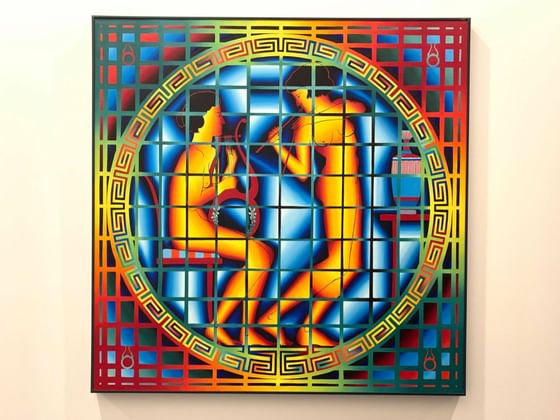 JERRY BONE ARTWORK
Famous Canadian Artist Jerrold R. Bone, born in 1934 in Moncton, New Brunswick
MATCHBOX ARTWORK
This original artwork by Raoul W. is titled Reve de Grosse (Dream Kid) and is signed by the artist in the lower right hand corner. Created in 2015, the piece consists of an assortment of die-cast model cars in a variety of sizes, colours and types.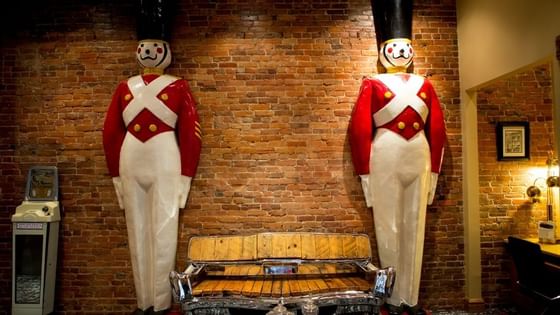 BUMPER BENCH BY SEGNER '96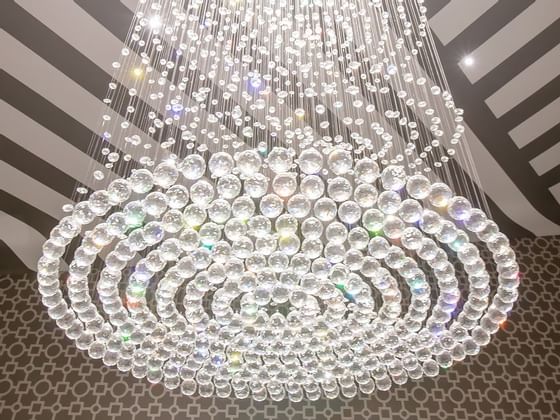 SWAROVSKI CRYSTAL CHANDELIER
Hanging 8 feet long, the Swarovski crystal chandelier in the Presidential suite is a contemporary lighting piece that dazzles the room in starlight.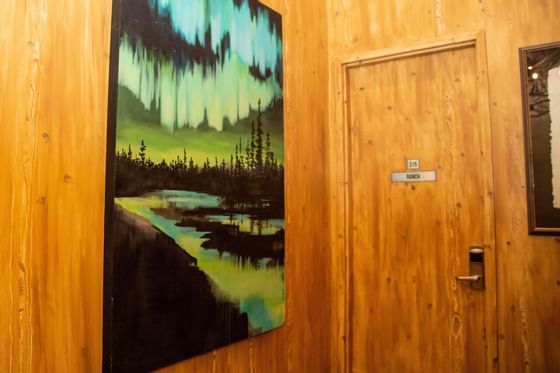 LINDSAY BEAUBIEN ARTWORK
Established Canadian Artist Lindsay Beaubien, born in Chatham, Ontario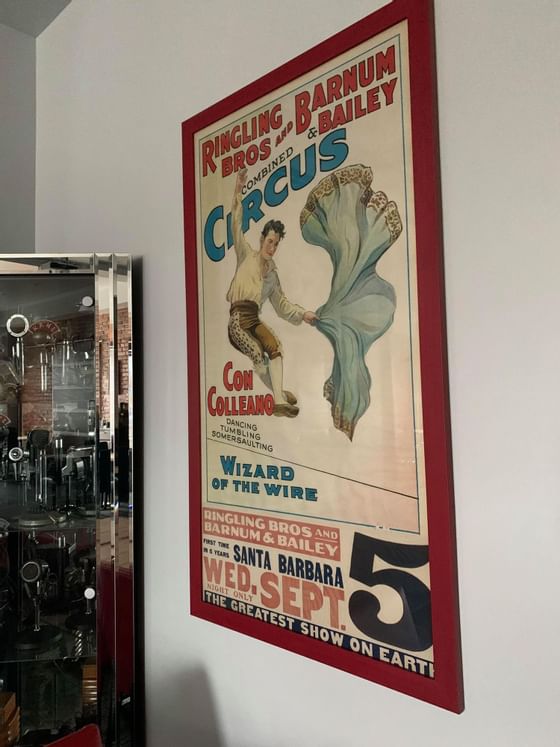 RINGLING BROS & BARNUM & BAILEY CIRCUS
Circa 1945, each printed in colour, comprising Ringling Brothers & Barnum Bailey circuses example of performances in Glasgow, Scotland.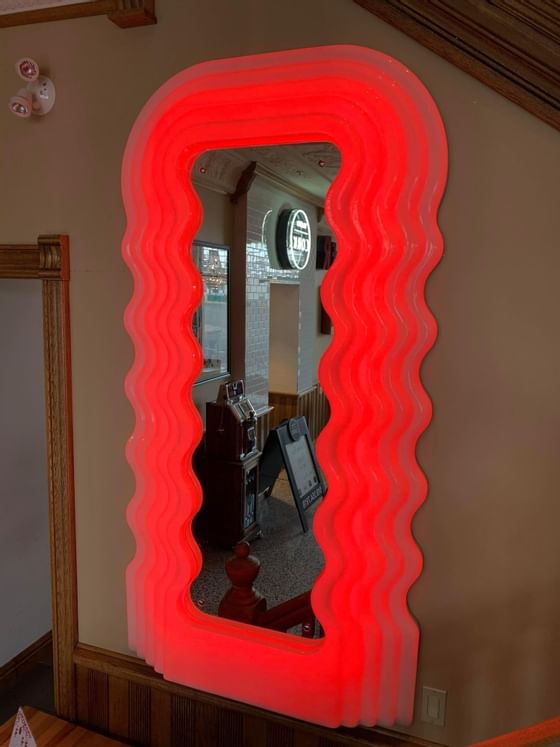 SOTTSASS ULTRAFRAGOLA MIRROR
Both in its name and in its sinuous shape, this evocative and erotic vanitas is an homage to women's sensuality by Ettore Sottsass.